Banjos in Bengal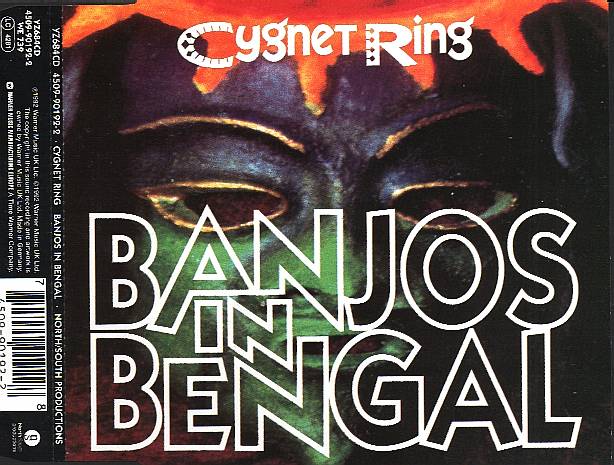 Format: 7" Released: 1992 (East West / North South YZ684)
Track listing: Banjos in Bengal / Hopeful Monsters

Format: 12" Released: 1992 (East West / North South YZ684T)
Format: 12" promo Released:1992 (WEA SAM 1044)
Track listing: Banjos in Bengal (full version) / Photograph / Hopeful Monsters

Format: CD Released: 1992 (East West / North South YZ684CD)
Track listing: Banjos in Bengal / Hopeful Monsters / Love Crime (acoustic) / Néhal (acoustic)
Banjos in Bengal was well crafted, with good use of tabla drums and an introduction that really got you hooked into the song. It again didn't sell well, although this time the single didn't get any airplay at all, even on local independent radio. That really disappointed, not just that but the sleeve didn't mention anything about the forthcoming album, just an address to write to for information (which was also on the Love Crime single). Anyway, the B-side Hopeful Monsters was infectious and really should have been the A-side, but that's me nit-picking at what was a nice package: if you had the CD you had acoustic versions of Love Crime and Néhal (again it makes an appearance!) which really did strip the song down to its bare bones. Again, crap design by Gian Grainger. You'd have thought he would have been sacked for the fact the lettering completely destroys the rather fine image underneath, bah.
Interestingly, Photograph was only ever on the 12" here and wasn't released on any other format or single as far as I am aware, that alone makes the 12" single well worth getting hold of if you can. Here's the promo 12" A and B side labels.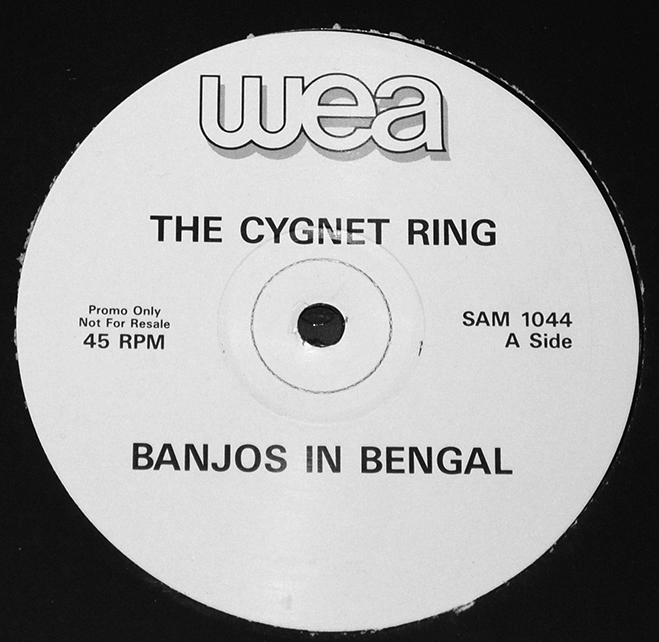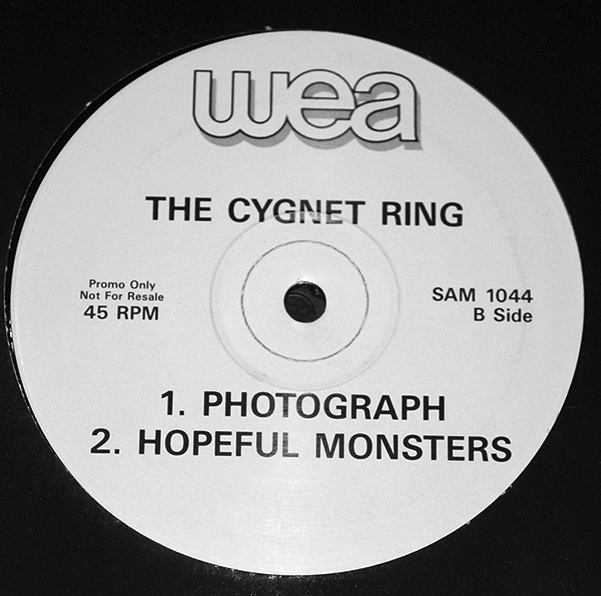 Estimated Values: Around £2-3 for each format, is normally fairly easy to find. The promo 12" would be more though, between £8-10.