Pale Guru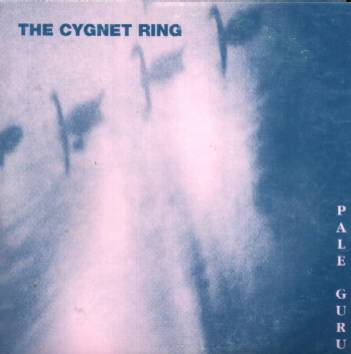 Format: 7" Released: 1991 (North South NS3)
Track listing: Pale Guru / God's Other Children

Format: 12" Released: 1991 (North South NST3)
Track listing: / Pale Guru 7" mix / God's Other Children / Pale Guru 12" mix

Format: CD Released: 1991 (North South NSCD3X)
Track listing: Pale Guru 7" mix / God's Other Children / Pale Guru 12" mix
NOTE: White label 12" promo copies also exist.
Pale Guru, released in late 1991. I have the white label promotional 12" single, and the CD single. The B-side, "God's Other Children" I actually liked more than the A-side, as it reminded me of the great Manchester musician poet Roy Harper in his prime, namely the era of Harper's HQ album. No mean compliment, I tell you. Anyway, continuining the minimalistic sleeve theme, this one had a group of swans in view, and it was released on the North South label (Rus' own production company, sort of..)
There's the white label 12" below showing the A and B sides, but note how "God's Other Children" isn't even mentioned, despite it being clearly present on Side A of the vinyl itself: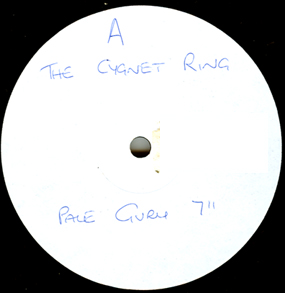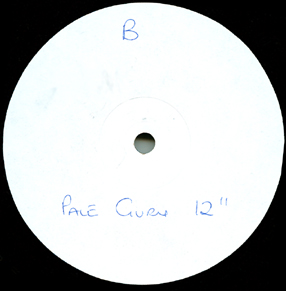 The CD too mentions the band line up at the time and you can see that by this time Alex D'Alessandro had joined on drums and that Geoff Ralph had joined on the bass. Note Alex's name is mis-spelled on the back of the CD: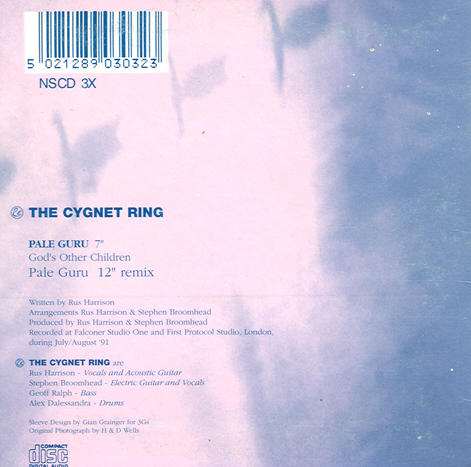 Estimated Value: The 12" and promo most likely around £5 each. However the CD single is the toughest one to find - I was lucky to buy it the week of release. I'd probably be thinking more £20-30 for the CD at minimum.